Heat Treatment of metals is the process in which a metal is heated beyond its critical temperature and cooled in a controlled environment to make desirable changes in its internal micro structural properties and chemical properties to obtain a desired structure.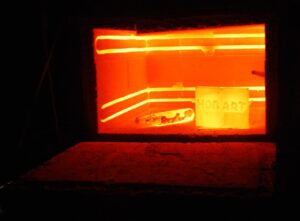 1.1 Different types of Heat Treatment  are:
Full annealing
Process annealing
Stress relief annealing
Recrystallisation annealing
Spheroidise annealing
Normalising
Hardening
Tempering
Martempering
Austempering
Case Hardening
Carburising
Nitriding
Cyaniding
Carbonnitriding
Flame Hardening
Induction Hardening
Please visit our website https://aqcinspection.com/ or feel free to ask +91 9489342244 to know more about different types of heat treatment process and their usage in industries @ Advanced Quality Centre, Coimbatore.
Visit our Blog site https://advancedqualitycentre.blogspot.com  or our website https://aqcinspection.com/news-events/  for many more blogs to learn more.