How to run a good training institute and become Best NDT Training Institute?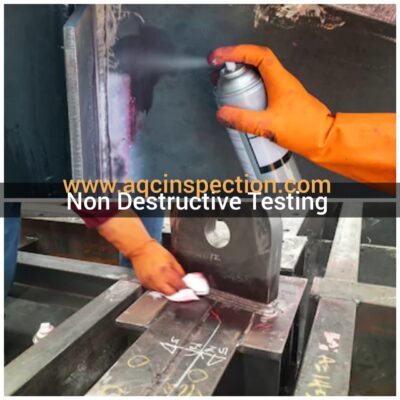 NDT is Non destructive Testing.Testing of Materials for detection and locating of defects without destructing the material and also without changing any of its properties.
The method is sometimes used to measure dimension of the material such as thickness of the material  or coating & dimensions of a profile. Few methods such as X Ray fluorescence spectroscopy as in Positive Material Identification (PMI) is also used to find the percentage of chemical present in an material and to determine the alloy grade of a material.
The methods are used in various industries such as steel plants, foundries, automobile, plant construction, Oil Gas projects, railways fabrication, defense products , aerospace and aircraft manufacturing industries.
The Non Destructive Testing includes various methods such as Ultrasonic Testing UT, X Ray or Radiographic Testing, Magnetic Particle Testing, Eddy Current Testing, Laser Testing, Leak testing, Acoustic Emission and lot more.
The methods are mostly operator skill based techniques, that relies on the skills of the NDT Engineer or Technician who perform the testing. So it is essential to involve a skilled technician to perform the job.
How to run a good NDT Training Institute?
In order to produce a skilled NDT technician the training institute should follow the below mentioned practices.
To strictly follow the training requirements of the certification standard, such as ASNT -American Society of Non Destructive Testing, PCN – Personal Certification Number form British Institute of NDT, ISO – International Standards Organization.
To enroll the candidates with minimum requirements of experience as required by Standard.
To provide training for minimum required time period stated by personal qualification standards
To provide more hands on training to individual persons on flawed specimens
More Industrial visits to the trainees to witness the actual inspection practices and problem solving skills
Top of all involving industrial experienced trainer for training .
The skilled technicians has to be familiar with inspection standard before starting any inspection job. So the Non destructive Testing Training institutes shall introduce the trainees the inspection standards and train them finding the inspection requirements from the reference standards.
The Inspection standards and Acceptance standards may vary with the industry they are going to work for. But ability to find the inspection requirements from the standards is essential.
To know more about the NDT Certification requirements or to enroll in a engineering and technician job certification course visit https://aqcinspection.com/. Find our updates and Knowledge transfer on our blog site as https://advancedqualitycentre.blogspot.com/