Non Destructive Testing has a lot of scope in Canada and European Countries. Here we provide the procedures for getting Canada Visa and get NDT jobs in Canada
How to apply for a Canadian PR (Permanent Residency)?
Check your Eligibility for Express Entry
Express Entry is point based program where an Individual/Family can use it for getting a PR in Canada
Express Entry points are calculated based on number of factors;
(i.e.) Age, Work Experience, Language ability, Education…
To check whether you are eligible, visit Canada CRS Score Calculator website where you can calculate whether you are eligible for Express Entry.
CRS – Comprehensive Ranking System is a point based system for checking your eligibility to apply for PR in Canada
Eight Steps for a getting Canadian PR:
First step: is getting your IELTS Score
An overall band of 7 or 8 is required for PR process which will drastically improve your overall points.
If you're above 35 years of age it is difficult for Express Entry profile, you can go for PNP (Provincial Nomination Program)/ Province PR
Cost for IELTS Exam/1Attempt – 14k INR (Individual)
Second Step: is getting your degree certificates valuated as per Canadian Standards
ECA (Educational Credential Assessment)
WES (World Education Services)
You have to get your degree certificate valuated with any one of the above process which is done online.
Cost for WES (220$ CAD)
Third Step: Create your Express Entry Profile (Free of cost)
Express Entry draws/CRS Cut off will happen every month. Till then you have to wait in your pool to get selected.
If your CRS Score is the same or it matches with the latest CRS Draw then you will be receiving your ITA (Invitation To Apply)
Fourth Step: (ITA)
Work Experience / Reference Letter must be similar to the NOC Codes which is the National Occupation Codes related to your field of work.
Fifth Step: Proof of Funds
Bank details submission
Police Clearance Certificate: (PCC)
PCC Certificate from India/ in the last 10 years if you have stayed for more than 6 months in a country you must get PCC from that country too.
Sixth Step: Medical Test
Getting your Medical clearance certificate from which country you are applying from
Seventh Step: Document Submission
You have to submit the above mentioned documents for PR processing.
PR Processing fee will be based on the number of people from a family applying.
Eight Step: Bio metrics and Passport Submission
Bio metric and Passport must be submitted to the Canadian Immigration/VFS
After verifying all the above mentioned documents the Canadian Immigration will grant a COPR (Confirmation of Permanent Residency) with an Expiry date within which you must reach Canada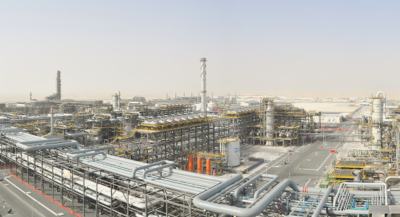 NDT jobs in Canada
Salary for NDT Technicians in Canada is 40$per hour, and NDT courses and NDT certification has big scope in many provisions of Canada, for career guidance and guidance of immigration to countries like Canada, UK & Australia, visit us at https://aqcinspection.com/
Find our updates at https://ndtcenter.blogspot.com/