What is Quality control?
Quality Control (QC) is a department in industries which carries activities of quality inspection, testing and ensures Quality of the product is up to the required standards.
But the quality control engineers have various up gradation for attaining high paid jobs by being a certified competent.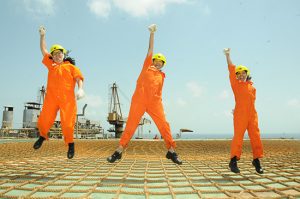 Few of the courses and certifications for which part time QC courses and full time courses are given below :
Ultrasonic Testing Course
Advanced Ultrasonic Testing (PAUT, TOFD)
Liquid Penetrant Testing
Magnetic Particle Testing
Radiography Testing
Digital Radiography
Visual Testing certification
Geometric Dimension & Tolerencing
Welding Inspection courses
API courses (510,570,653)
Welding Inspector CSWIP 3.1
Painting Inspections BGAS
ISO Internal & Lead Auditor Courses
CMM Operator Course
6 SIGMA Certifications And lot more…
The above mentioned certifications shows our competency that we are trained and qualified to do the operation.
Industrial standards allow only the competent persons to perform the specific tasks.
Advanced Quality Centre is a dedicated Training Institute which trains and certifies with such globally recognized certifications.
The trainings are handled by trainers having more than decades of Industrially experienced .The trainers are also foreign experienced  will  provide with guidance towards career growth.
For best QA QC Courses Training, part time QC courses, Certification and Placements feel free to call us or visit https://aqcinspection.com/
Visit our technical and career updates at our Blog site https://advancedqualitycentre.blogspot.com  or https://ndtcenter.blogspot.com our website https://aqcinspection.com/news-events/  for many more blogs to learn more.