Welding Inspection duties
General Conditions:
   Understand shop drawings, erection drawings, referenced codes and standards. Review the manufacturer's Material Test Report (MTR). Verify all materials properties and that all materials are readily identifiable and traceable to an MTR.
   Conduct a complete visual examination of the welding area for visible discontinuities. Visual examination should include, as a minimum, the finished conditions of the seam weld.
   For visual examination, the only equipment commonly used is a magnifying glass (10x or less) and a flashlight. Other tools, such as a borescope and dental mirrors, are useful for inspection inside vessels, pipe, or confined areas.
   For structural plates, piping, wrought and cast steel, conduct a complete visual examination of surfaces for visible fabrication defects or discontinuities.
   Verify that all applicable welders, welding operators or tack welders are qualified for the job
and the qualifications reports are available, current, and accurate.
   Verify that a written Welding Procedure Specification (WPS) is available for each type of  weld, in compliance with all requirements, and that the WPS has been approved as required.
   Evaluate all Procedure Inspection Tests (PIT) and verify that the Procedure Qualification Records (PQR) is compliant with all applicable requirements.
   Verify that all welding consumables comply with the quality approved documents and the
Welding inspection Procedure Specification (WPS). Verify that all electrodes are properly stored.
   Verify that the welding current and voltage are within the WPS parameters by using a calibrated hand-held volt/amp meter. Readings should be taken as near the arc as possible.
   Verify joint preparation, assembly practice, preheat temperatures, interpass temperatures, welding techniques, welder performance, and Post-Weld Heat Treatment (PWHT) meet the requirements of the quality approved documents, WPS, and applicable AWS code.
   Verify size, length, and location of all welds. Verify that all welds conform to the requirements of the AWS code. Weld size and contour shall be measured with suitable gauges.
   Execute a distinguishing mark in completed welds and joints just inspected and accepted using a tag or a dye stamp. The mark shall include; inspector's initials, inspection date and status.
   Schedule or notify those responsible for the Nondestructive Testing (NDT) technicians in a timely manner, after visual inspection and acceptance is complete, and the assembly has cooled.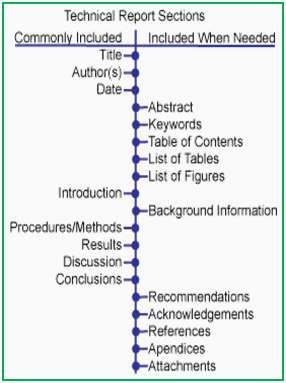 1)   Inspection Reporting Duties:
Daily inspection reports must describe the welding inspection process and document all inspection duties as above. Reports shall include a systematic list of accepted and rejected welds, parts, or joints.
Reports shall reference the details on the quality approved documents and the Procedure Inspection Tests (PIT) used as basis for inspection.
Inspection reports must state that the work was inspected and met the requirements of the approved documents. Reports indicating non-compliance shall be submitted immediately.
At the conclusion of the work, the welding inspector is required to sign and submit a clear report.
2)   Inspection Documentation Experience:
Experience in documentation with a direct relationship to weldments fabrication according to American or European standards.
   Experience in the development of plans, drawings, procedures, inspection requirements, acceptance criteria, and specifications for weldments.
   Experience in planning, control, supervision, and application of base metals and filler metals in the preparation and completion of production weldments.
   Experience in fabrication, construction, and supervision of personnel in erection of welded assemblies or subassemblies.
   Experience in the detection and measurement of weld discontinuities by application of visual or other nondestructive evaluation processes to a written procedure.
   Experience in supervision of personnel engaged in material and weld examination.
   Experience in repair welding, or supervision of personnel performing weld repairs, preparation of written procedures for welding, nondestructive evaluation, or destructive tests.
   Experience in the qualification of welders or welding procedures, welding design functions as specified in the applicable codes, standards or specification.
   Experience   in   operational    techniques    and  activities   used   to   fulfill   quality   control requirements for weldments and using a quality system.
   Experience in teaching the occupational skill of welding or subjects related to welding; its application, control, materials, and processes.
3)  Technical Reports:
NDT personnel write technical reports for two primary purposes: to communicate information to customers, colleagues and managers, and to document the equipment and procedures used in testing. The results are obtained so that the work can be repeated.
4)  Qualities of Good Technical Reports:
Include all the details needed to fully document and explain the work but keep it as brief as possible. Conciseness is especially important in the abstract and conclusion sections. The personal style of the writer should be secondary to the clear and objective communication of information. Writers should, however, strive to make their reports interesting and enjoyable to read.
5)  Accuracy, Objectivity and Clarity:
Values must be transferred correctly into the report and calculations are done properly. Mistakes may cause the reader to doubt other points of the report and reflect on the professionalism of the author.
Conclusions should be drawn solely from the facts presented. Opinions and conjecture should be clearly identified if included at all. Deficiencies in the testing or the results should be noted. Readers should be informed of all assumptions and probable sources of errors if encountered.
The text must be clear and unambiguous, mathematical symbols must be fully defined, and the figures and tables must be easily understood. Clarity must be met from the readers' point of view.
When photographs are included in a report, a scale or some object of standard size should be  included in the photograph to help your readers judge the size of the objects shown.
we provide standard specifications for welding inspection procedures for all welding process and Brazing. We offer Welder Procedure Specification, Welder Certificate Renewal Process, Procedure Qualification Record, Welder Qualification Testing, welder Training and Welder qualification services  in Coimbatore, Trichy, Salem, Erode, Chennai.
Please feel free to reach us https://aqcinspection.com/training/ to learn more about any of the methods in detail.
Visit our technical and career updates at our Blog site https://advancedqualitycentre.blogspot.com . or