Part time QC course for Mechanical Engineers
Quality Control and Quality Assurance Department is a satisfying career field, and is one among the core job.
Quality Assurance and Quality Control nowadays had become essential in all industries, particularly in manufacturing and construction industries. It may include Oil & Gas, Automobile, Renewable energy projects, Railways, Civil structures, Defense, Aerospace & Engineering Procurement & Construction EPC and also including other manufacturing and maintenance companies.
It is essential for a Quality Engineer to upgrade them with latest techniques, education programs and certifications to have a successful carrier as a QC/QA and to demand for a healthy salary package.
Is Certification course essential for QC ?
Answer is yes.
Because the big companies carrying out the projects / project owner , release their project specification, which the contractors or companies has to strictly follow to execute the projects.
The project specification also includes the compulsory Documentation, Tests and Competency certificates for QC persons, who carry out the testing activities.
So the Quality Persons deployed in the project are mandatory to have such certifications and training to execute their work.
The Tests & Certifications which are commonly mentioned in the Project Specifications are:
ISO 9011 Quality Management System for the Company, Internal / Lead Auditor – Personal certifications
ISO 14001 Environmental Management System for the Company, Internal / Lead Auditor – Personal certifications
OSHA 45001 Occupational Health & Safety for the Company, Internal / Lead Auditor – Personal certifications
ASNT Level II or ISO 9606-1 Non Destructive Testing , Personal Certification
CSWIP or AWS , Welding Inspector – Personal Certification
NACE, BGAS or SSPC , Painting Inspector – Personal Certification
API 510 – Pressure Vessel Inspector- for Oil & Gas Shut down jobs
API 570 – Pipeline Inspector – for Oil & Gas Shut down jobs
API 653 – Tank Inspector – for Oil & Gas Shut down jobs
Six Sigma – Green belt / Black Belt – Personal certification For Automobile, Renewable and other MNC projects engineers .
APQP – Advanced Product Quality Planning – Personal training for Automobile and Wind mill construction products .
NAS 410 – Ultrasonic Testing / NDT , personal certification for Aerospace components
It is best for a QC engineer to upgrade with any or most of the above mentioned certification's and trainings, to make the engineer  a valuable asset for the companies hiring them, in turn we could demand a good salary package .
Advanced Quality Centre had designed a Part time course , as a continuing education programs , which involves almost all of the below mentioned subjects :
ASNT Level II Non Destructive Testing – NDT Certifications  (UT,
Welding Inspection
Tanks, Pipeline and Pressure Vessel Inspection
Destructive Testing – Chemical Test, PMI, Tensile , Impact, Hardness, Bend Tests and MACRO
Painting Inspections
ISO 9001 Audit documentation
APQP – Advanced Product Quality Planning
Oil and Gas Project documents
AQC is a leading training institute which provides advanced training courses on the Welding course, Welding Inspector course and NDT Course in Coimbatore. Our technical trainers for QA QC course for mechanical engineers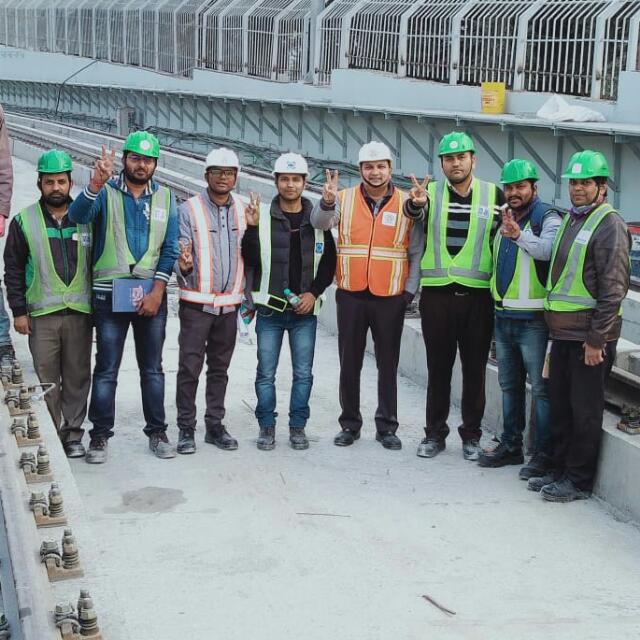 and  Welding Course are highly knowledgeable and technically trained. We provide the best classroom teaching as well as industry-standard practical knowledge for each course. We also provide a welding inspector course in Coimbatore, where our students get ample knowledge about quality checking of welded joints and eligibility assurance of welders. We stand as Best NDT training institute in TamilNadu and we offer best QA QC courses.
Please feel free to reach us https://aqcinspection.com/training/ to learn more about any of the methods in best NDT institutes in Coimbatore.
Visit our technical and career updates at our Blog site https://advancedqualitycentre.blogspot.com . or